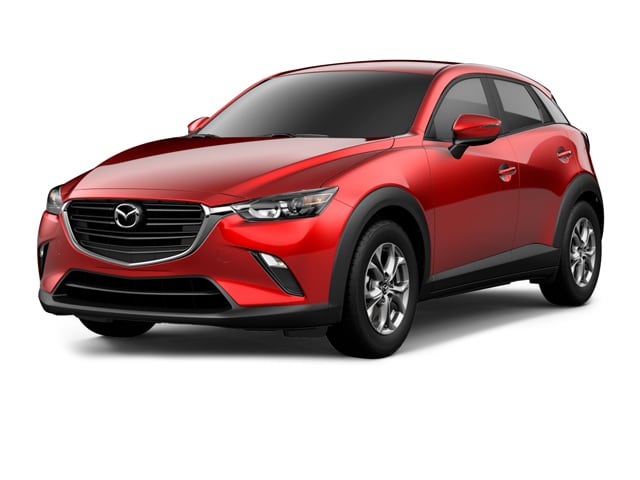 2021 MAZDA CX-3
Designed to make the road blush in awe with the CX-3's responsive Skyactiv
®
-G 2.0-liter engine, this compact crossover is ready to embrace each drive with passion and style, just like you.
Starting at $20,790 MSRP
2021 MAZDA CX-30
No matter where your path leads, this CX-30 offers dynamic performance that makes every moment worth savoring. 
2021 MAZDA CX-5
With improvements to performance, design, and technology, the 2021 CX-5 provides a difference you can feel. 
2021 MAZDA CX-9
While the average 7-seat CUV is out of touch with the road, the CX-9 is on a first-name basis with it.
2021 MAZDA3 SEDAN
Classic refinement begins with four doors and ends in exquisite details. Sophisticated materials and select finishes feel like they're tailored just for you, while thoughtfully designed details create an elevated driving environment that invigorates both mind and body.
2021 MAZDA3 HATCHBACK
As a hatchback enthusiast, we know you're not afraid to stand out. The Mazda3 2.5 Turbo Hatchback comes with a little more than a typical Mazda3, such as black alloy wheels, black side mirrors and larger tail pipes. And with the optional Premium Plus Package, a front air dam and a black rear spoiler.
2021 MAZDA6
With available features like an available 2.5 Turbo engine, alloy wheels, heated and ventilated seats, a Bose® 11-speaker audio system, an 8" full-color touch-screen display with Mazda Connect™ infotainment, the MAZDA6 has everything you want, and more.
MAZDA MX-5 MIATA
The MX-5 Miata convertible is inspired by classic roadsters of the 1960s. But that inspiration is expressed in a way that's pure Mazda. With the sleek lines of our Kodo design, it communicates a sense of fluid motion, even at a standstill-and practically begs to be driven.
2021 MAZDA MX-5 MIATA RF
Drawing from the purity of the MX‑5 Miata Roadster, the MX‑5 Miata RF connects car and driver with elegance and ingenuity. Its Skyactiv®-G 2.0 engine delivers 181 hp and 151 lb-ft of torque to create an ideal power-to-weight ratio. The placement of this engine helps the MX‑5 RF maintain a nearly perfect 50/50 weight balance. Behind the wheel, you feel as though your MX‑5 RF is an extension of your body, anticipating and answering your every command.